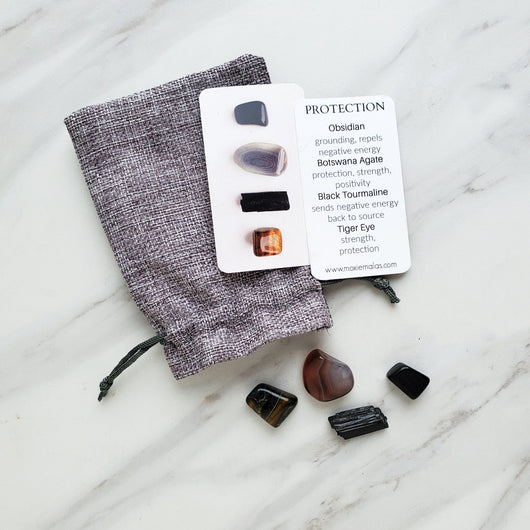 Protection :: Crystal Set
Regular price $ 20.00 Sale
Remove negative energy and protect yourself from negative energy around you. These stones and crystals also help to create a strong foundation if you're feeling a little out of sorts. 
This set includes:
Obsidian - grounding, repels negative energy

Botswana Agate - protection, strength, positivity
Black Tourmaline - sends negative energy back to the source
Tiger Eye - strength and protection
These stones and crystals come in a fabric pouch.