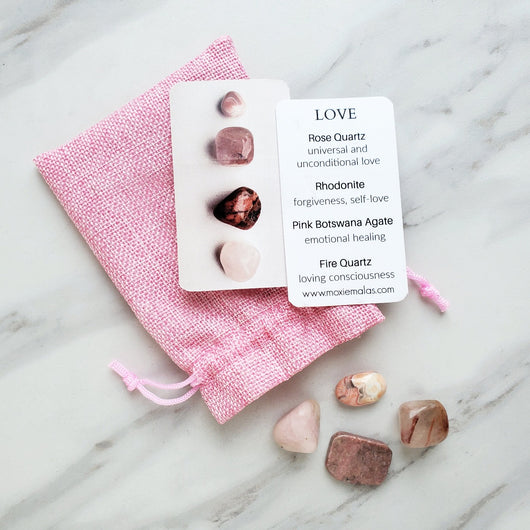 Love :: Crystal Set
Regular price $ 20.00 Sale
When starting a crystal journey picking stones that support love is always a great place to start. These stones and crystals help love to flow freely to you and from you. Not only love for others, but also love for self.

This set includes:
Rose Quartz - universal and unconditional love

Rhodonite - self-love and forgiveness
Pink Botswana Agate - emotional healing
Fire Quartz - loving consciousness
These stones and crystals come in a fabric pouch.