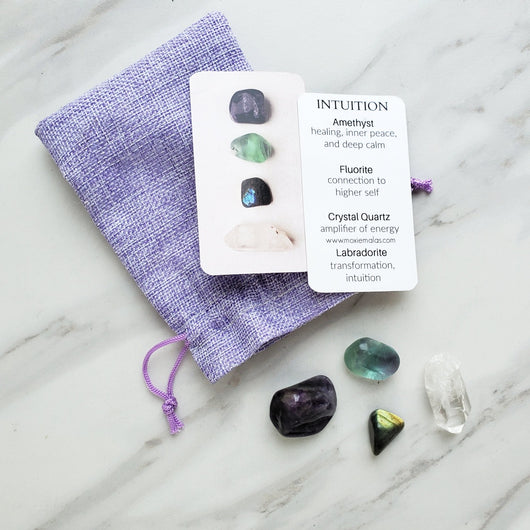 Intuition :: Crystal Set
Regular price $ 20.00 Sale
Within each of us is an inner compass pointing us in the right direction. We all have intuition and when we're connected to it we can see the path ahead more clearly.

This set includes:
Amethyst - healing, inner peace, deep calm

Fluorite - connection to higher self
Crystal Quartz - amplifier of energy
Labradorite - transformation, intuition
These stones and crystals come in a fabric pouch.